Tropical Storm Victor formed south of the Cabo Verde Islands Wednesday evening.
Victor has top sustained winds of 40 mph, and it's forecast to strengthen into a hurricane later this week. After tracking northwest, it'll turn toward the north, staying far from land along the way.
Spaghetti models show Victor bypassing the Cabo Verde Islands far to their west, then heading north. While they spread out with time, they all show a track in the open ocean.
Spaghetti models or plots show a series of individual computer forecast models together on one map. They are useful to give insight into whether multiple models are in agreement or not on the path of the storm, but they do not address the storm's forecast intensity, winds, flooding and storm surge potential or other data. Tap here for more details on how to best use these models.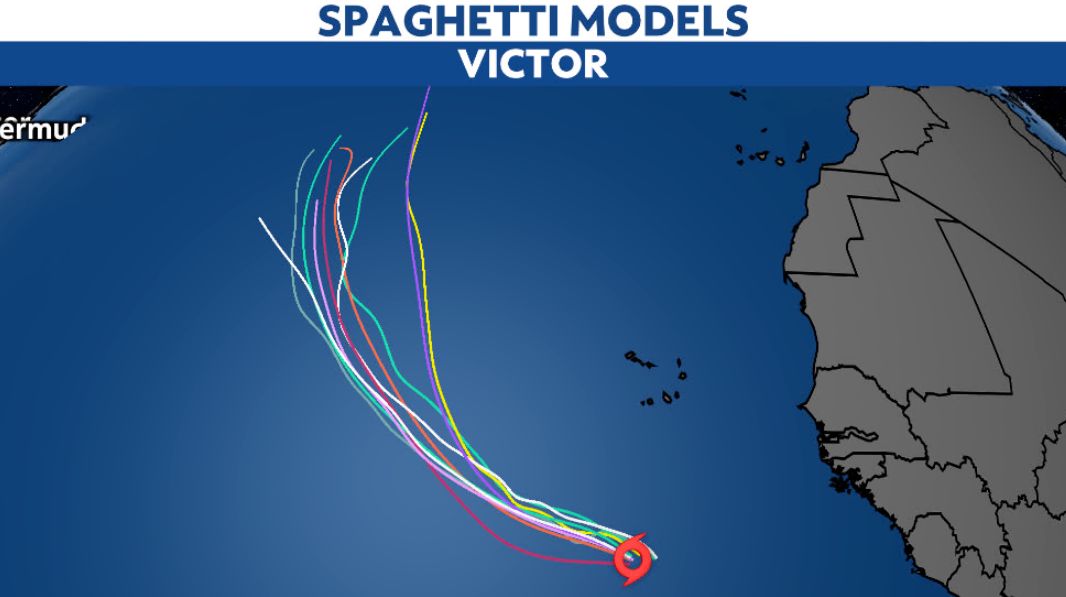 Hurricane Sam is also churning in the open Atlantic. The hurricane will cause swells and a rip current risk on the East Coast starting this weekend.
We're also watching two other areas in the Atlantic. They both have just a low chance of development.