We've reached the official peak of the Atlantic hurricane season but what does that mean exactly? 
From August through October, 78% of the tropical storm days and 96% of the major hurricane days happen in the Atlantic basin during this time.
Historically, the most tropical storms and hurricanes occur in the month of September and September 10 is the day most likely to have a named storm. This is when conditions are most favorable for hurricane development. 
The Atlantic Ocean spans more than 40 million square miles in size (and the Caribbean and Gulf of Mexico add another nearly two million square miles as well), a high number of tropical storms and/or hurricanes doesn't necessarily mean they're impacting land.
Water temperatures are typically very warm this time of the year and tropical waves continue to move off the coast of Africa.
Hurricane season begins June 1 and ends on November 30 although named storms have happened outside those months. 
It's been a busy year so far with 13 named storms and 5 hurricanes with impacts across the East Coast. This year was a good reminder that impacts can happen well inland and away from landfall.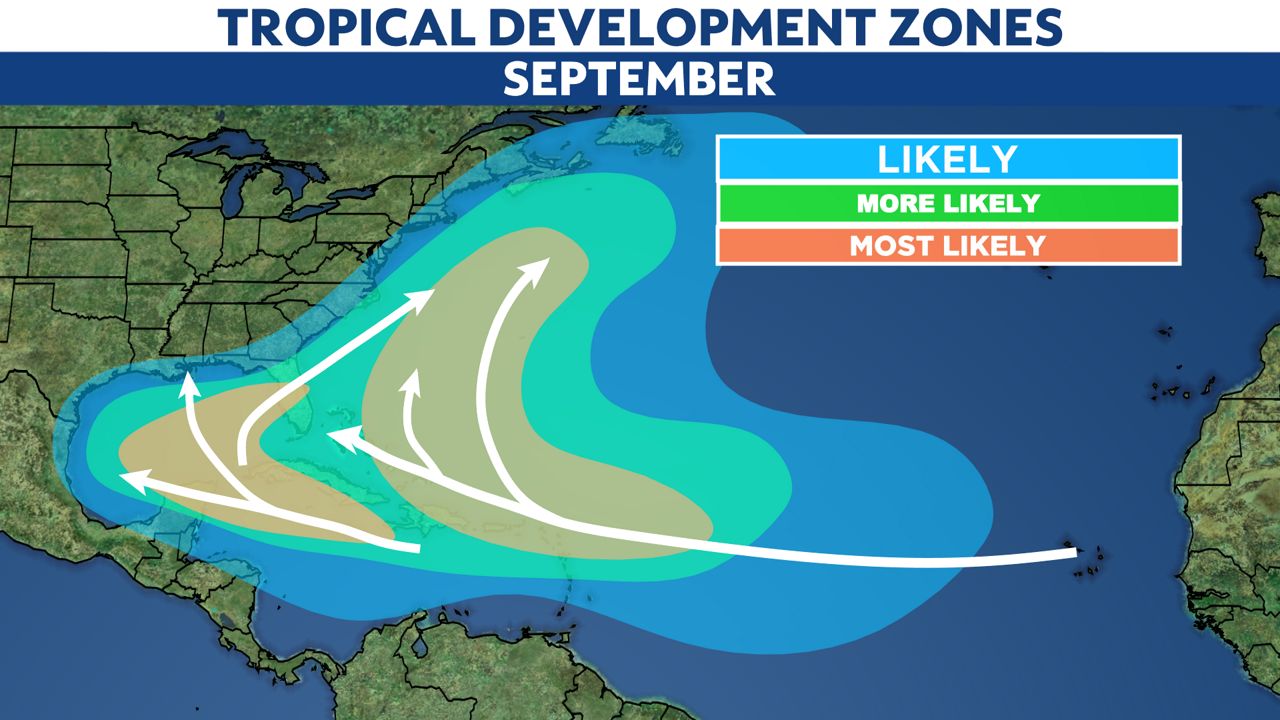 In September, we watch the Atlantic Ocean and the Caribbean for any development that could move toward the United States.
Be sure to check out our Storm Season 2021 section dedicated to bringing you tropical updates and helping you stay prepared through the season.
You can also visit our Weather Explained page to learn a lot more about hurricanes, including the dirty side of the hurricane and what the forecast cone really means.