Tropical Depression Seventeen became Tropical Storm Rose west of the Cabo Verde Islands Sunday afternoon. It is the 17th named system of the season.
Rose has top sustained winds of 40 mph. The storm will continue moving northwest through the open Atlantic. Later this week, it'll turn toward the north.
Rose is not forecast to strengthen much, if at all, in the coming days as it moves into an area of drier air and wind shear. It should remain a low-end tropical storm.
Rose will stay far from any land, let alone the U.S.
Spaghetti models are in agreement on Rose's path, showing a steady northwesterly track for the next several days. 
Spaghetti models or plots show a series of individual computer forecast models together on one map. They are useful to give insight into whether multiple models are in agreement or not on the path of the storm but they do not address the storm's forecast intensity, winds, flooding and storm surge potential or other data. Tap here for more details on how to best use these models.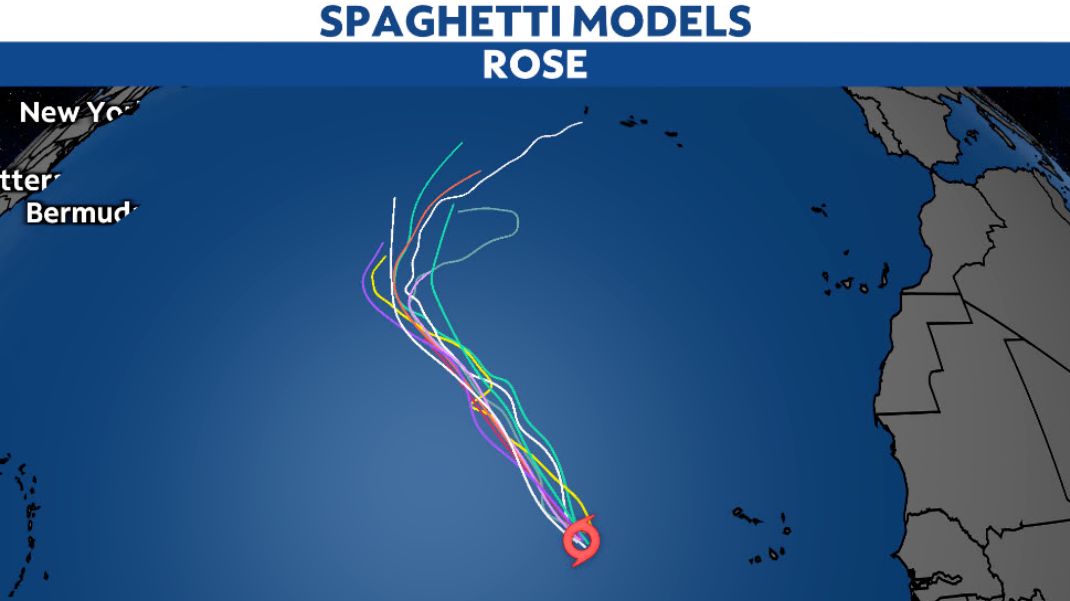 We are also tracking Tropical Storm Peter in the Atlantic. Track Peter here.
There are two other disturbance in the eastern Atlantic that could develop over the coming days. Here is the latest on them.