Powerful storms will develop from New York to Alabama today. One zone, the Mid-Atlantic (including Washington, D.C. and Baltimore), is especially likely to see damaging winds and perhaps a few tornadoes.
The Storm Prediction Center issued a moderate risk of severe weather, our level 4 out of 5, from southeastern Pennsylvania on down the Appalachians to northeastern Tennessee. This area has the greatest risk for strong and damaging winds over 70 mph. A few tornadoes could also spin up with these storms.
This is part of a long line of thunderstorms strung along a cold front from Upstate New York all the way to Georgia and Alabama. That entire region has a risk of severe weather, mainly from strong wind gusts.
Severe storms will begin to develop around midday in the western part of the severe risk area, plowing eastward through the afternoon and evening. They'll reach the I-95 corridor near D.C. around 6 or 7 p.m.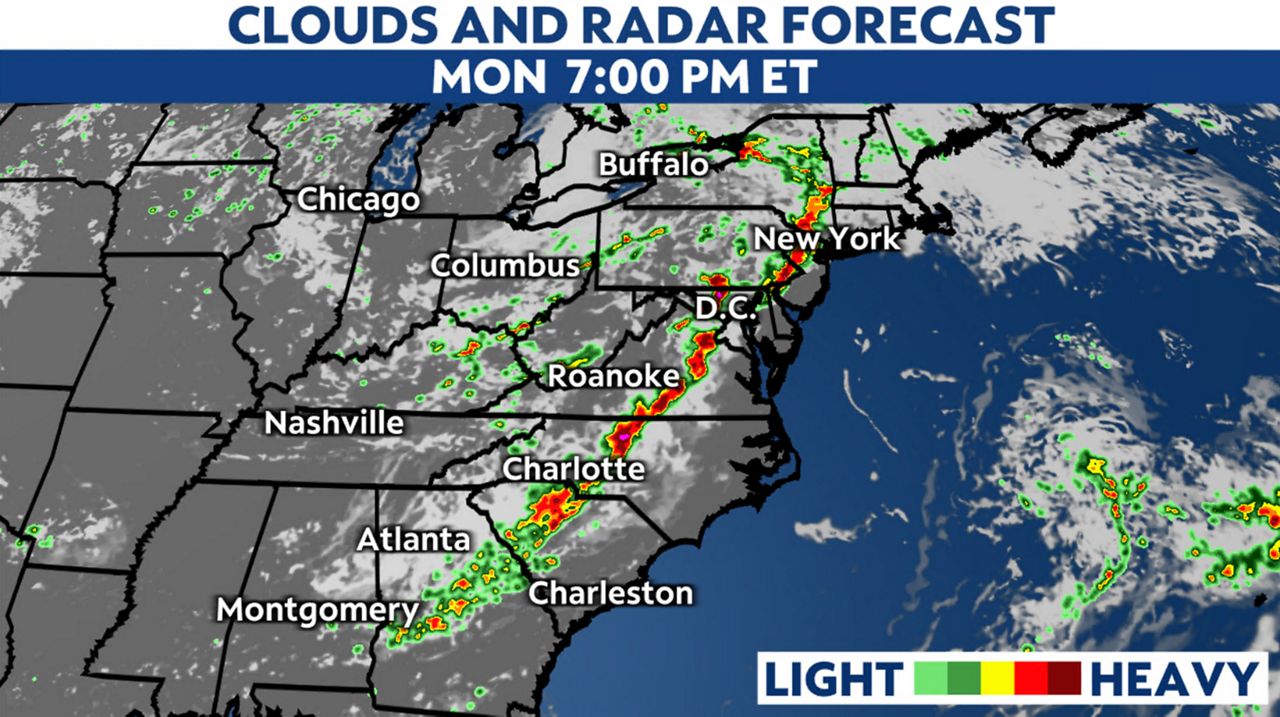 These storms will damage trees and power lines, causing power outages for some.
Severe weather isn't unheard of in these areas. The long-term average of severe weather reports shows that this area sees severe weather conditions routinely in early August.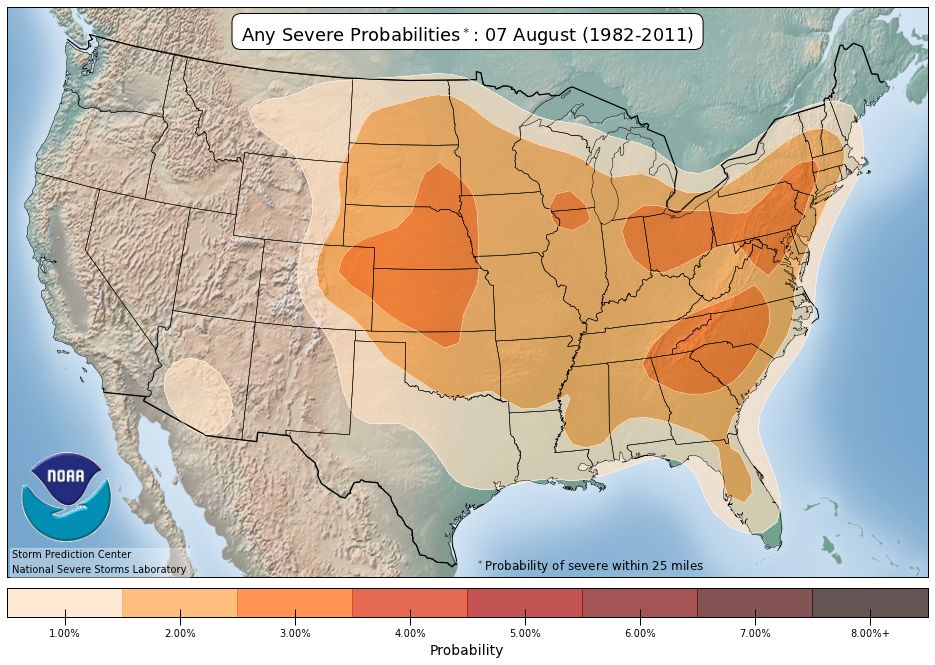 This is the Storm Prediction Center's first "moderate" severe risk category since June 29. In the Baltimore/D.C. area, this is the first since April 19, 2019, according to the Iowa Environmental Mesonet.
Our team of meteorologists dives deep into the science of weather and breaks down timely weather data and information. To view more weather and climate stories, check out our weather blogs section.