Wildfire smoke from Canada is affecting the air quality across the U.S. again.
Air quality alerts are in effect across the Midwest, Northeast and Southeast.
The smoke has reduced visibility across many of these cities and brought poor air quality. 
The worst of the smoke is blanketed across the Midwest and Northeast and is likely to stay in place through Thursday night.
Even areas across the Midwest and Northeast that are not under an alert are seeing thick smoke across the sky. 
Many will be under a code orange or red.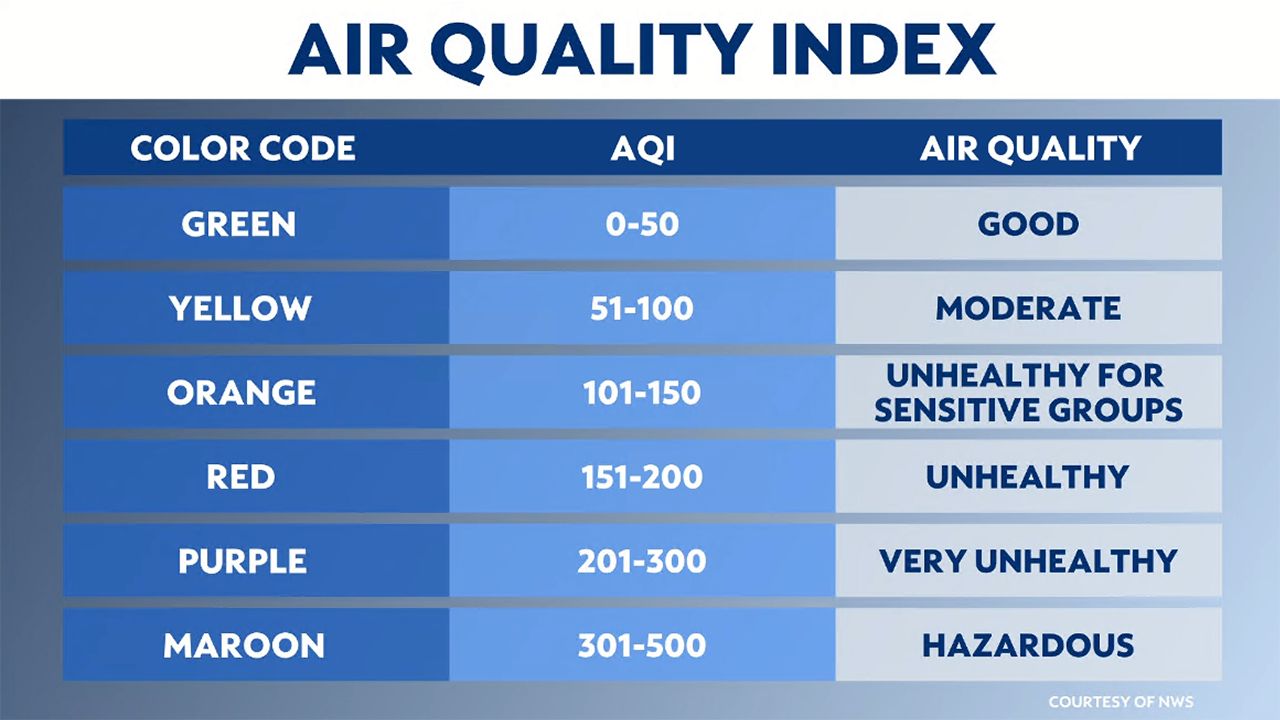 We should see improvement by the end of the workweek. 
But until we see improvement, people with respiratory illnesses, older adults and children should be mindful of the smoke over the next couple of days. It would be best to stay indoors as much as possible.
Our team of meteorologists dives deep into the science of weather and breaks down timely weather data and information. To view more weather and climate stories, check out our weather blogs section.