Subtropical Storm Teresa formed north-northeast of Bermuda Friday afternoon.
Teresa is heading toward the northeast and will remain over open water. It will intensify slowly over the next 24-36 hours before weakening later this weekend.
Spaghetti models are in good agreement on the storm's general path, which should eventually begin to curve more toward the north with time. These will certainly shift, especially since the tropical storm is still a new system.
Spaghetti models or plots show a series of individual computer forecast models together on one map. They are useful to give insight into whether multiple models are in agreement or not on the path of the storm, but they do not address the storm's forecast intensity, winds, flooding and storm surge potential or other data. Tap here for more details on how to best use these models.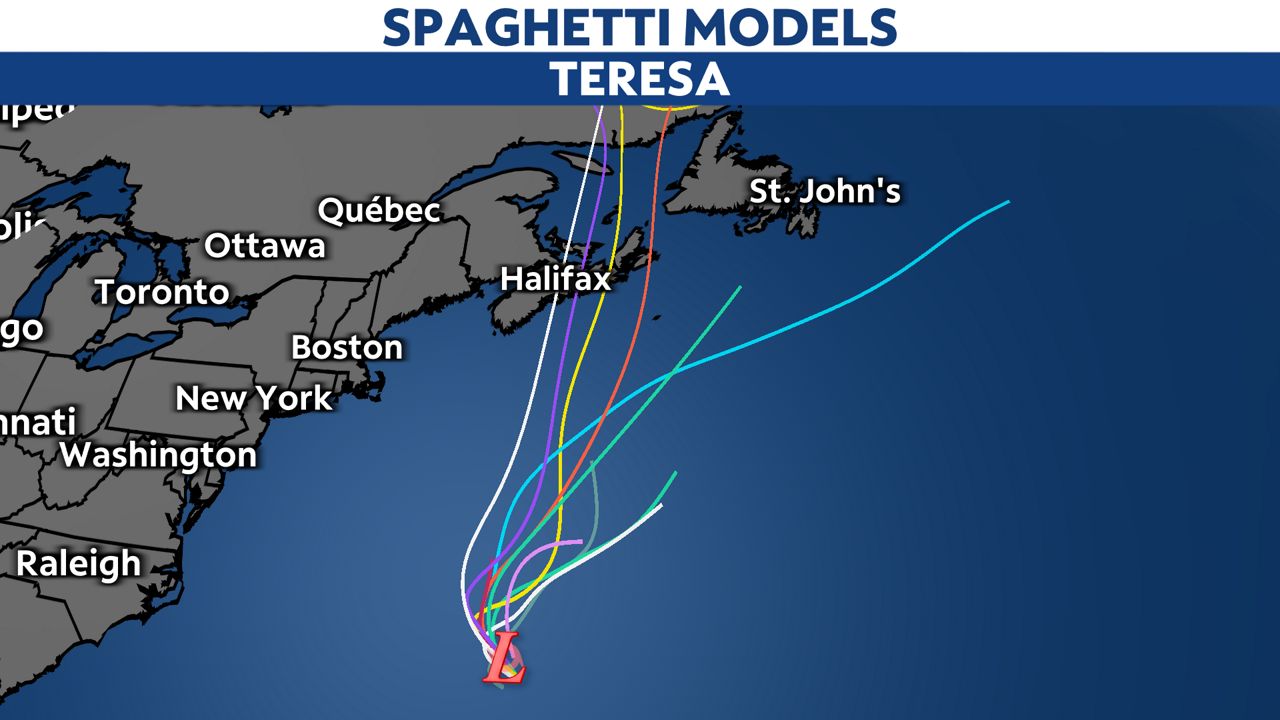 Meanwhile, Hurricane Sam is forecast to become a major hurricane over the weekend. Track Sam here. 
We're also watching another area in the Atlantic with a medium chance of development.