Coastal communities are seeing more flooding on sunny days. Here's why. 
A new report from the National Oceanic and Atmospheric Administration (NOAA) shows most coastal locations are seeing more flooding during high tides.
These "sunny day" floods are on days when no storms are occurring. They're described in the report as tides that are one-and-a-half to two feet above the regular high tide. Ocean water invades coastal neighborhoods, flooding streets or bubbling up from storm drains.
These floods can also happen if there's a persistent wind blowing off the water. Sunny day floods often occur during high tide on a full moon, especially when there is a super moon (when the moon is slightly closer to the Earth than usual).
The reason for the flooding is higher sea levels. NOAA experts in the report cite climate change as the reason for the rise in sea level and they say to expect flooding to get worse in the next few decades. Here's a look at the flood forecast for each region for the coming year.
Northeast
The Northeast is one of the areas in the United States most affected by high tide flooding. The prediction is for 6 to 11 days of flooding. That's a 200% increase from the flooding in 2000. Last year, New York City saw 13 days of flooding. Its record is 15 days.  
For Portland, Maine, 6 to 13 days are forecast for 2022-23. In 2021, they saw six days. 
Southeast
NOAA says this area is particularly at risk due to an abundance of low-lying areas. The prediction is for four to seven days of high tide flooding. That's a 300% increase from 2000. Last year, Myrtle Beach tied its record for flooding with 21 days. 
Florida
The report cites land subsidence and sea level rise as reasons this area is vulnerable to high tide flooding. The forecast is for two to seven days of flooding, on average. Last year, Cape Canaveral saw six days of flooding.
This coming year, this area is forecast to see 8 to 14 days of flooding. For Tampa, only one day of high tide flooding was recorded last year. This year two to four days are forecast. Their record is five days. 
Texas
The report says that the western Gulf Coast will see the worst high flooding in the coming year. Galveston Bay is forecast to see 40 to 55 sunny day floods this coming year.
Last year they had 21 days of flooding from high tides. The record for this station is 64 days. 
West Coast
Coastal flooding is not very common in this area. La Niña is also helping to keep down the amount of high tide flooding. San Diego had nine days of flooding in 2021. The forecast for 2022-23 is zero. The record is 13 days.
Future flooding
NOAA expects the trend of more sunny day floods to increase. Their forecast for April 2022 to May 2023 is for an average of four to seven days of high tide or sunny day floods.
By 2050, the agency says we could see 45 to 70 days of flooding every year–and this is just from high tides and doesn't factor in hurricanes or nor'easters.
The expected increase in flooding is because of an expected rise in sea levels, but it's not all about the ice caps. 
Sea level rise doesn't just come from the melting of ice at the North and South Poles. One of the biggest reasons for sea level is the warming of the oceans.
Warm water takes up more volume than cold water. So, as the temperatures in the ocean warm, the water is expanding and rising sea level.
NOAA has been tracking the water levels for decades. Currently, they are taking measurements at over 200 stations on the U.S. coasts and Great Lakes.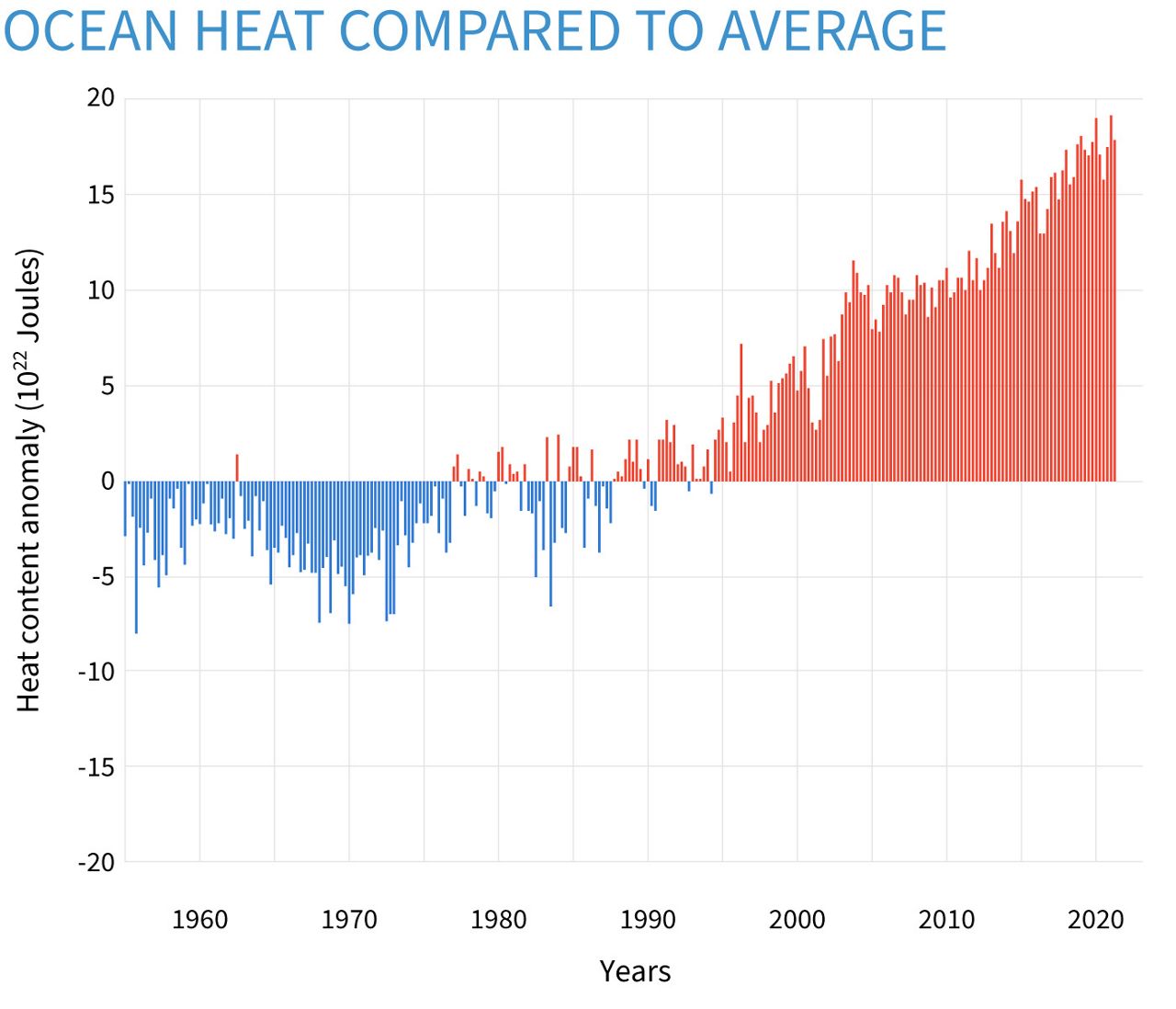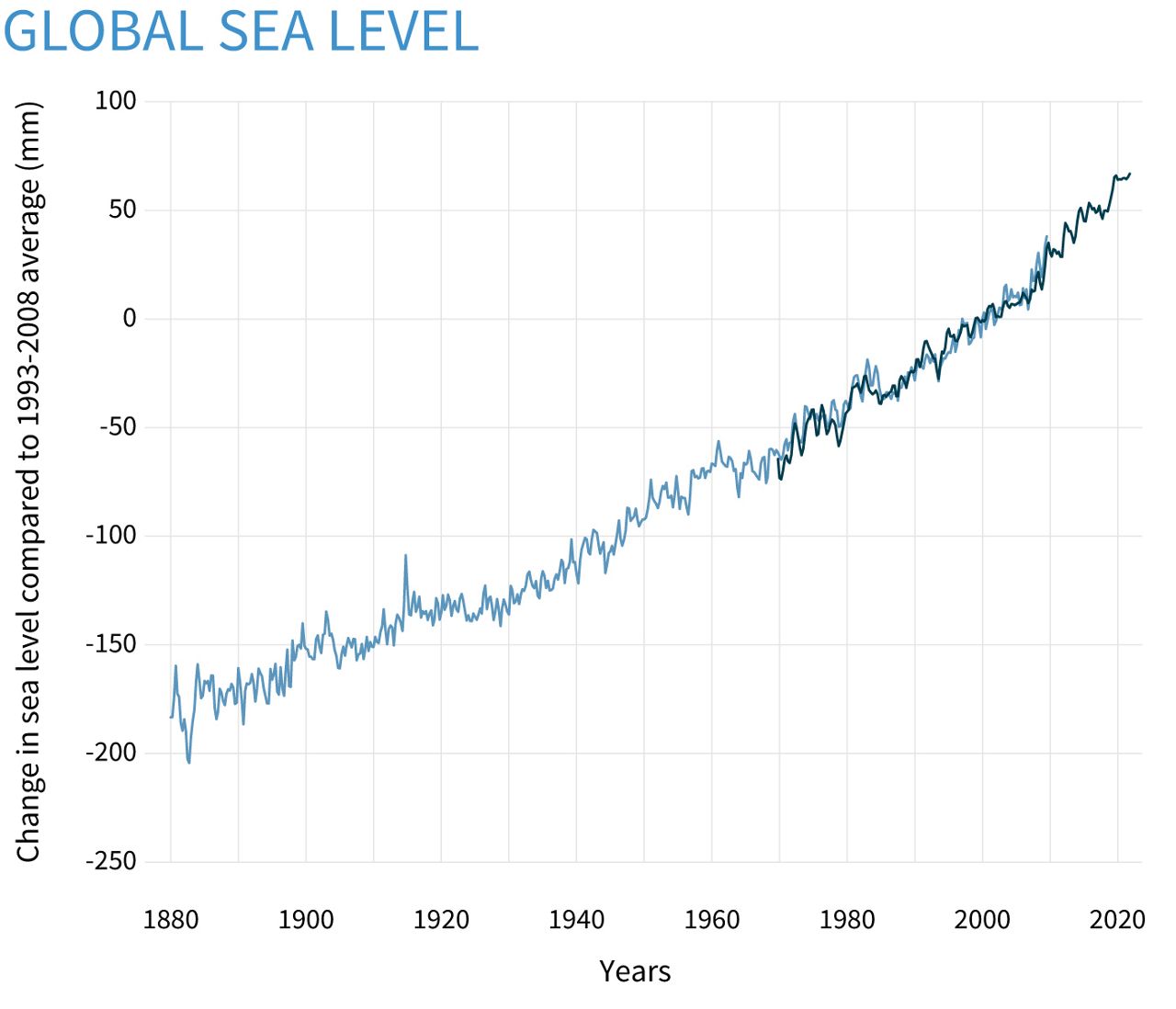 Our team of meteorologists dive deep into the science of weather and break down timely weather data and information. To view more weather and climate stories, check out our weather blogs section.