The holiday season is here, but the cooler temperatures seem to miss so far this season in Central Florida.
November finished around four degrees warmer than average for Orlando. 
The City Beautiful hit 90 degrees twice during the month. It is the most 90 degree days in November since 2015. That November Orlando experienced six 90-degree days.
Hurricane Nicole also brought significant effects to the region this November.
Between Nicole and some hot afternoons, it seems like the more traditional cooler and drier season has been struggling to kick into high gear for Central Florida.
Could that change in December?
The climate outlooks are calling for warmer-than-average temperatures and below-normal rainfall.
This is due in part to a La Niña pattern, which leads to drier and warmer weather during the winter months in Florida. 
Let's then dive into the "normals" of December in Orlando.
Orlando's average high temperature falls from 76 to 72 degrees by month's end. 
Normal morning low temperatures go from 56 to 50 degrees.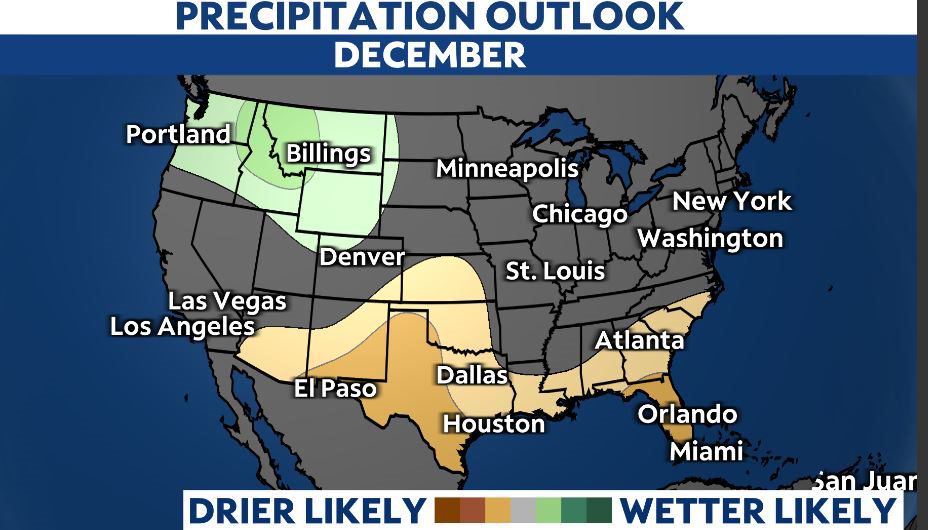 We hit the coolest point of the year by the second week of January. This is when the average high hits its lowest point of 71 degrees and the average low dips to 49 degrees.
Our coldest temperature ever felt in Orlando in December was 18 degrees, in 1894. While our hottest temperature recorded was 91 in 1928.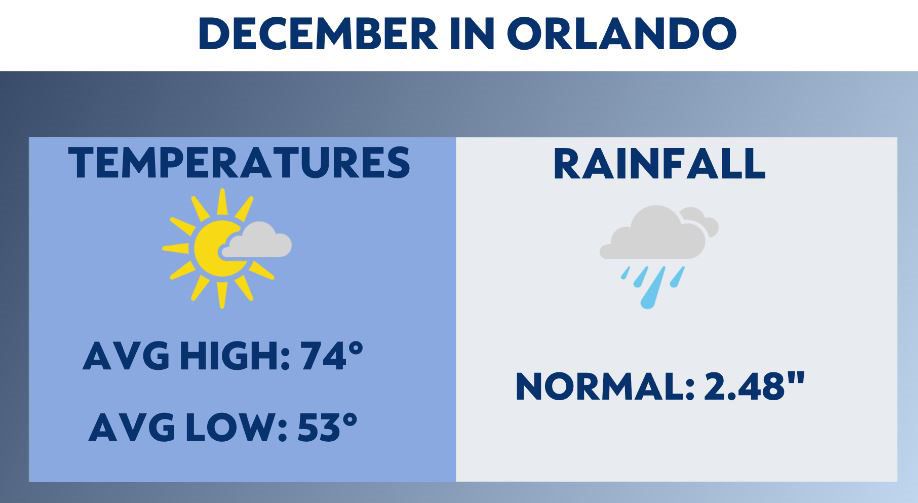 The last time Orlando had a 90-degree day in December was 44 years ago in 1978. However, it came pretty close to 90 in 2016 when the high climbed to 88 degrees and 87 degrees in 2018.
December ties for the third-driest month of the year on average. It is alongside January with an average rainfall of 2.48″.
The rainiest was in 1997, when more than a foot of rain fell during the month. The driest was 1944 when there was only a trace.
As you can tell, we can experience many weather extremes during the month of December.
But, this year it is looking like we could be in for a warmer than normal December, which would follow in the footsteps of last December.
Dec. 2021 finished as the fourth-warmest on record in Orlando, with an average monthly temperature close to 70 degrees.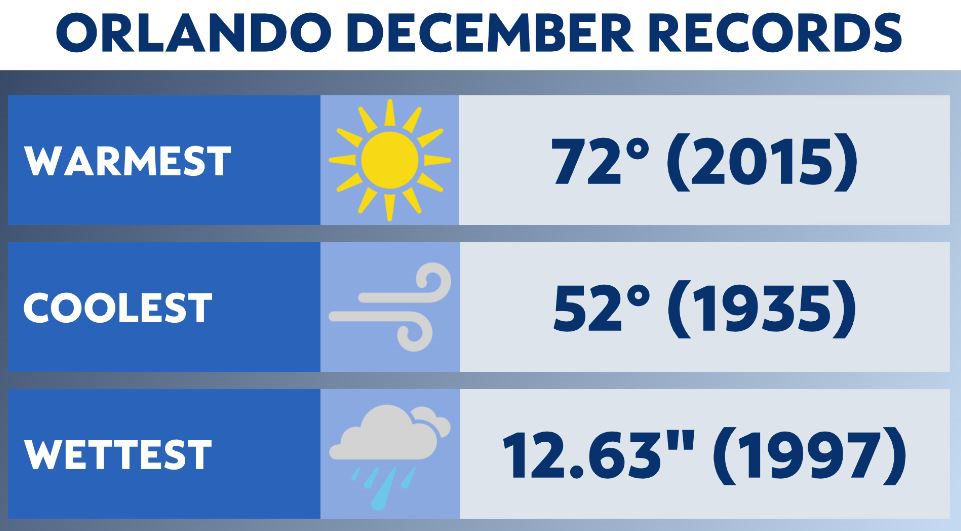 Our team of meteorologists dives deep into the science of weather and breaks down timely weather data and information. To view more weather and climate stories, check out our weather blogs section.